The city: Santander is a city of 190,000 inhabitants, it feels more like a town because it is so walk-able and easy to get around. The city has a number of beautiful, and natural beaches along the Cantabrian Sea that offers a quick get-a-way year round. In addition, there are many undeveloped beaches outside the city to explore. If you don't have a car, you can take a ferry from downtown Santander (Reginas) across the bay for a couple euros each way. The ferry makes 3 stops.
Outside of Santander: Santander is surrounded by mountainous countryside that is lush and green. It is easy to get away without going too far and feel like you are in Picos de Europa.
Food: Food is a religion in Spain, especially here in Cantabria. The people take the art of culinary very seriously and because of this the food is exceptional. Local fresh fish and top quality meats are readily available, along with produce from local and non-local regions. Santander also has a number of outdoor markets that occur throughout the city in various neighborhoods once or twice a week. These markets sell local produce, meats, fish, cheese, and other items.
Shopping: If you like to shop, downtown Santander won't disappoint -- it is filled with shops, cafes, restaurants, grocery stores, a few movie theatres, and parks. There surely is something here for everyone.
Tourist desitnation: Santander in the summer is a favorite tourist destination for many southern Spaniards due to its beaches and climate. While the rest of Spain is hot with high levels of humidity, Santander usually has a nice breeze to help cool off a hot summers day.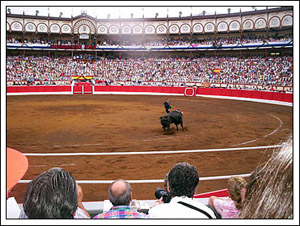 International connections: Santander offers easy access to international travel via Santander Airport or the Bilbao Airport (which is 1 hour and a 20 minutes away). The Santander Airport just a few kilometers outside of Santander offers daily flights to a variety of national and international destinations. Currently three airlines fly out of Santander: Ryanair, Iberia, and Air Nostrum. Within two hours can be in a variety of EU destinations, like London, Paris, Italy, other parts of Spain.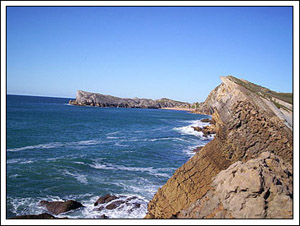 The mountains: Or why not go visit Picos de Europa since it is only an hour and a half away. Potes is a popular destination to start, although there are many interesting little villages to explore and good authentic local Spanish food to discover.
Getting around Spain: The roads
across Spain are in relatively good
condition. There are many free roads,
as well as some toll roads. Public
transportation (buses/trains) are also
available to travel to multiple destinations.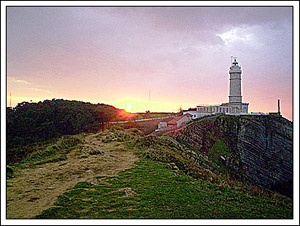 Festivals: Throughout the year there are many festivals and activities that occur in and around Santander. Spain is a country that likes a good party. In many occasions these festivals include elaborate parades with people dress in costumes to recreate something of the past or something that represents their cultural/religious heritage.
Summer Festivals: In the summer, Santander is filled with festivals and things to do. During the summer there are public stages throughout the city hosting different events, as well as festivals in the surrounding local towns. Click here, for info about 2010/2011 festivals.